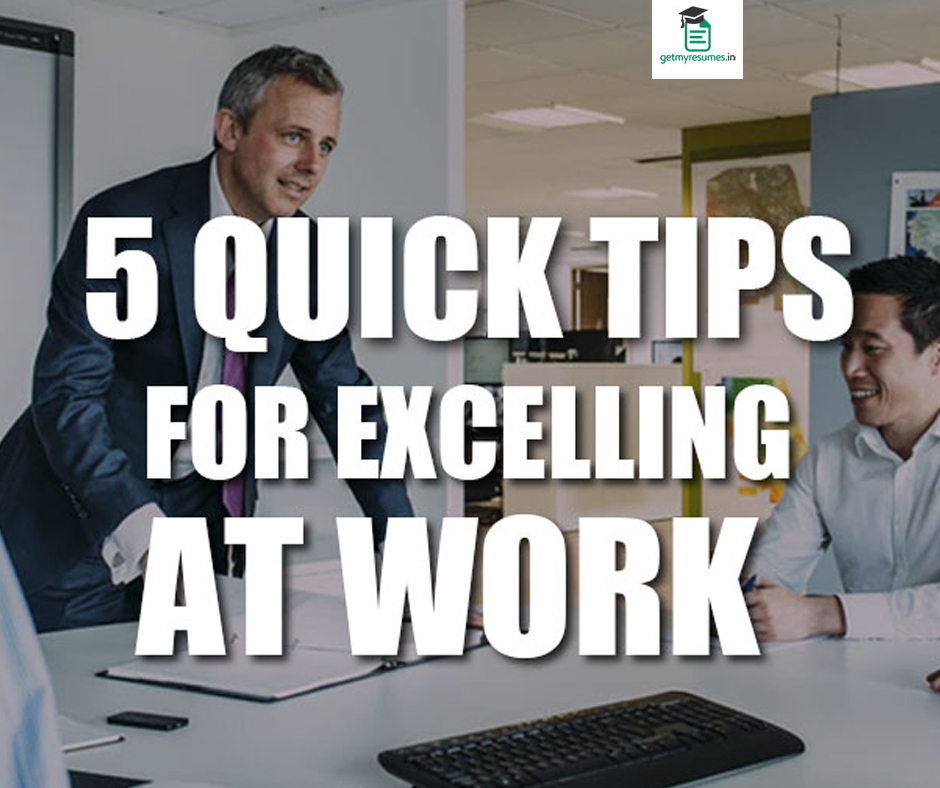 5 Quick Tips for excelling at work
Are you working in a private sector enterprise with a constant fear of losing your job? Or do you work well, but your work never gets appreciated? Do you ever feel that your fellow colleague gets more recognition even though you do most of the work?
If the answer to any of the above questions is a 'yes,' then you are at the right place. Excelling at work doesn't simply mean you should be good at what you do, but how professionally you conduct yourself in a team. Here is our list of how can you work 'well' in the professional setting.
Take Initiative
The best way to get noticed in your team, as well as with your bosses is to initiate things. You might be very good at your job, but suggesting changes to the team and taking lead to incorporate those changes will take you miles. This doesn't mean you must contradict every other decision the team or your bosses make, but voice up your concerns wherever you feel appropriate.
Know Your Bosses
Bosses play a vital role in building you, or even destroying you. Employees very often complain about their bosses, and it is okay to not like your bosses, but you should always know them – their expectations from you; their thinking; and how they manage things. By knowing them, you might be able to meet their demands the way they expect. Just doing what your bosses ask, makes you a good employee, but doing it the way they want will make you an excellent one.
Take Criticism Gracefully
Taking constructive criticisms are the hardest part, as some of us might confuse them with unnecessary ranting. Even if you think this way, you must take those critiques gracefully, and use them to improve your performance at the work.
Offer Solutions, Not Problems
Don't just point out the problems, but offer their solutions too. If you see a problem with your work or your team's total output, work out a solution first, and then discuss it with your colleagues and bosses. Problem solvers are really valued in any kind of workplace.
Communicate with the Team
Communication is very important while working in a team. Being a team player not just involves communication, it also takes into account the team performance, work relationships, etc. but the key to all of it is an effective communication. The communication should not be just about the work, but also about the team – team goals, performances, members' roles, and even some personal stuff to build up strong work relations.
Most of us always strive to be that one person who is always the 'employee of the month,' but often lack in showcasing ourselves. The best way to be that employee is by being visible out of the crowd, and the above tips along with a little hard work and zeal will really make you achieve what you desire out of the job.